LED Kinetic Display Matrix: MB16

Size: φ20cm/ball
LED qty: 16 pcs LED/ball
Working voltage: AC100~240V
Power: About 40W
Kinetic distance: About 2m
Max speed: 0.5m/second
Wireless communication range: About 25m
Power of wireless charging: 3W
Battery capacity: 2000 mah
Charging time: 4H
Continues working time: 5H
Product Description
◆ Feature
· With Stepper Motor Kinetic System in the top tray, the speed and location of each ball can be controlled and different moving matrix can be created.
· The overall effect and moving style can be controlled by wireless controller.
· The batery can be wireless charged inside the ball. 4~5 hrs. working time.
· Full color LED display.
· It can be used in airport, hotel or some huge architecture.
◆ Effects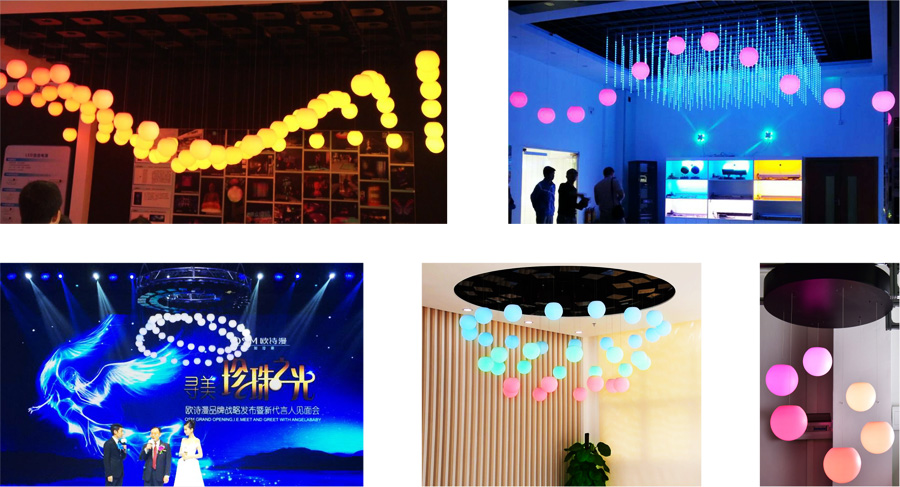 ◆ Video