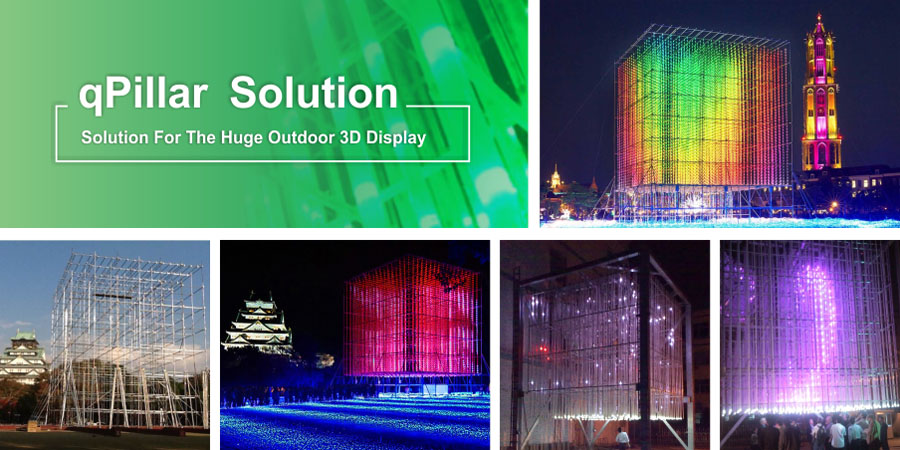 qPillar Solution
——Solution for the huge outdoor 3D Display
◆ Brief
· Installation method: Every diameter of 78mm thick Aluminum pillar that connected by the top, middle and bottom joint tray forms a solid structure of 3D Matrix.
· Voxel composing: 3pcs LED Pixel Light/voxel. 120°installation angle(around the three sides of the pillar) can make the true 3D effect be seen in different angel.
◆ qPillar Solution: By PC tube
· Several LEDs compose one voxel & PCB module is covered by Φ50mm PC tube to make a pillar. The LED pillar are jointed together to form a stable 3D Matrix.
◆ qPillar Solution: By Aluminum pillar
· 3-sides LED, stand from floor directly.