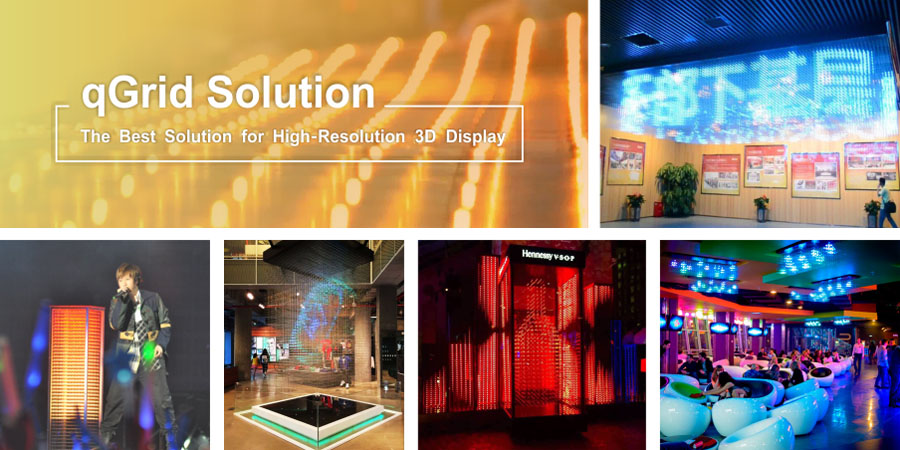 ◆ Brief
· qGrid Solution is composed of curtain shape modules and its voxel is composed of one small LED. This matrix construction can solve the problem of signal transmission and power supply, which possess a good high light transmittance and extensibility. Various installation way are available.
◆ Features
·High light transmisttance

·Multi-module installation

·Diverse control way

·High resolution realistic display
◆ Structure Drawings
· Structure Drawing-Hanging Type. · Structure Drawing-Laying Type.

◆ High Resolution Realistic Display