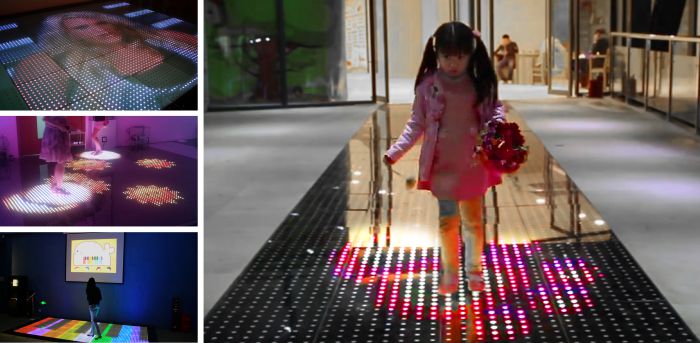 LED Interactive Dance Floor
• Capacity sensor
• Video display
• Interactive pattern and music
• Game
• Application to bar, night club, T-stage, etc.
Product Size & Packing
Installation
Connect the signal and power cables.
Fasten and lock 4pcs dance floor with one joint plate.
Dig the ground in advance, the Splitter, the SMPS and the cables can be hidden under the ground.
Border can be added around the floor. It is convenient to maintain.
Stage usage. Cables can be hidden inside the stage.
Standard Product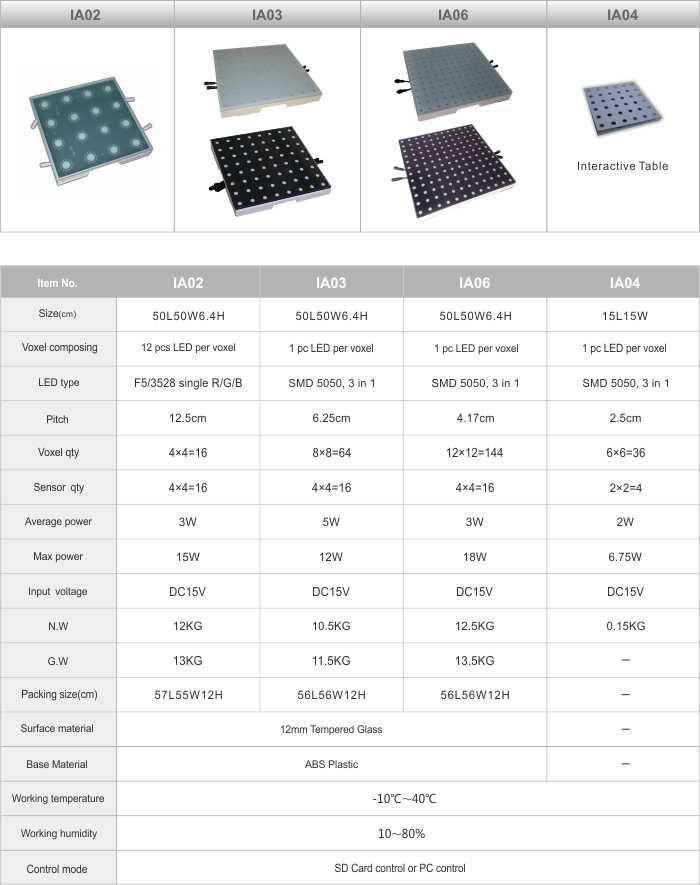 Schematic Layout
Splitter and Ethernet PC control ▪

Intergrated and SD card control
Introduction of Power and Controller

Software
Play mode

Interactive mode

Music mode

Adjustable volumn

Adjustable speed

Programmable layout
Case Application
• IA02

• IA03

• IA06

• IA04 (LED Table)